barbara | febbraio 14th, 2017 - 12:47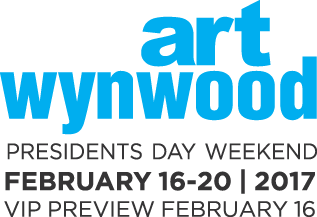 GALLERIA CA' D'ORO
Booth AW409
MARTINA NAVRATILOVA, JURAJ KRALIK,
DANIELE SIGALOT (Blue and Joy), EWA BATHELIER

ART GRAND SLAM
The most successful female tennis player of the Open era and visual artist Martina Navratilova has teamed up with contemporary artis Juraj Kralik for their first U.S. exhibit. Transporting each other's creative energy and vision around the sport of tennis into art throug abstract paintings. Their collaboration celebrates the adventure of a true champion and the imagination imported from their first hand experiences of loving the sport of tennis and Art. A portion of the proceeds from sales will help enhance the "Perry J. Cohen Memorial Endowed Scholarship Fund at the University of Miami Rosenstiel School of Marine and Atmospheric Science".
FAIR HOURS

VIP PREVIEW
Thursday, February 16
Access for Art Wynwood VIP Cardholders & Press                                     6pm – 10pm
GENERAL ADMISSION
Friday, February 17                                                                                            11am – 7pm
Saturday, February 18                                                                                        11am – 7pm
Sunday, February 19                                                                                          11am – 7pm
Monday, February 20                                                                                         11am – 6pm
LOCATION
The Art Wynwood Pavilion
Midtown Miami | Wynwood
3001 NE 1st Avenue
Miami, FL 33137