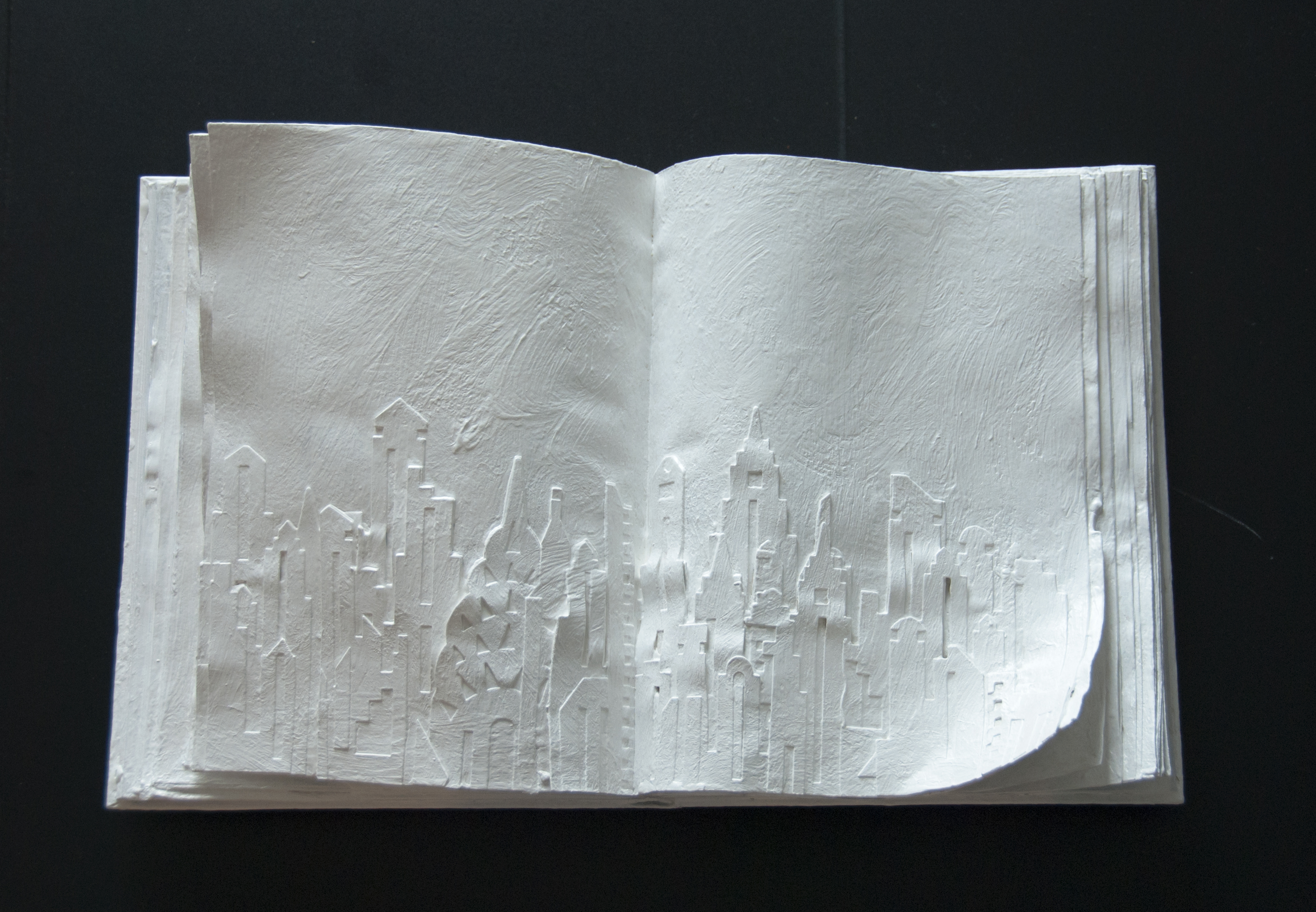 Lorenzo Perrone was born in Milan and attended the "Scuola del Libro" at the Umanitaria Institute and the School of Painting at "Castello Sforzesco". After gaining major experience in the graphic field in Milan, Paris and London he moved to New York where he attended "The New School" and the "School of Visual Arts" and worked for over 10 years.
Lorenzo's been making "Libri Bianchi" (White Books) since 2000. Using plaster, glue, acrylic paint, and the application of apparently foreign objects, a book is transformed and adquires an accentuated symbolism, in which tactile and sensory suggestions are heightened, as are the associations between signs and different visions of the work.
The language becomes that of surfaces, folds, volumes, emptiness, fullnesses, positive and negative spaces, and the splicing and hybridizations tha transform a book into sculpture. White demands attention, forces one to reflect, stretches time, softens sounds and colors, files away the excesses of the senses. We have a need for this.
In the end, freed from the weight od words, the pages become a symbol, and the "Libro Bianco", in its stationary candor, gains in eloquence and silently calls for a different reading. In addition to real books Lorenzo has, since 2013, been working with bronze, bringing the same originality, ingenuity and artistic talent in these medium.
EXHIBITIONS